News — gift wrapping
Posted by Jane Southgate on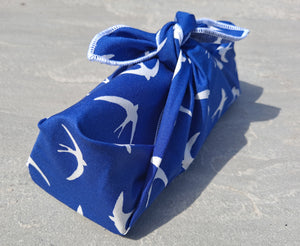 Are you looking for eco-friendly gifts for Dad this Father's day? We've put together a selection of sustainable Father's Day gifts that we are sure he'll love. You will also have that feelgood factor from knowing that you've chosen a planet-friendly gift from an organisation with an ethical and sustainable mission… Yay!!
Posted by Jane Southgate on
It is exciting for us to be starting the new year by launching our Reclaimed Collection and ticking off the recycle element of the 3 Rs - REDUCE, REUSE, RECYCLE.
Due to the limited quantities of each of the fabrics in the Reclaimed Collection, you can look forward to a continuously changing collection of new patterns. So be sure to check if there is something you like and grab it while you can!